This recipe marks a significant departure for me. Not only is it my first Khmer / Cambodian dish, but this is also the first recipe I've had to "reverse engineer" from a couple of tastings of the dish. Although I've been to Cambodia several times now, I haven't had many opportunities to sample Khmer cuisine. The trouble is, there are just too many good restaurants in Siem Reap and Phnom Penh, serving just about every kind of cuisine, so I haven't had too many opportunities to sample Cambodian foods.
Read More…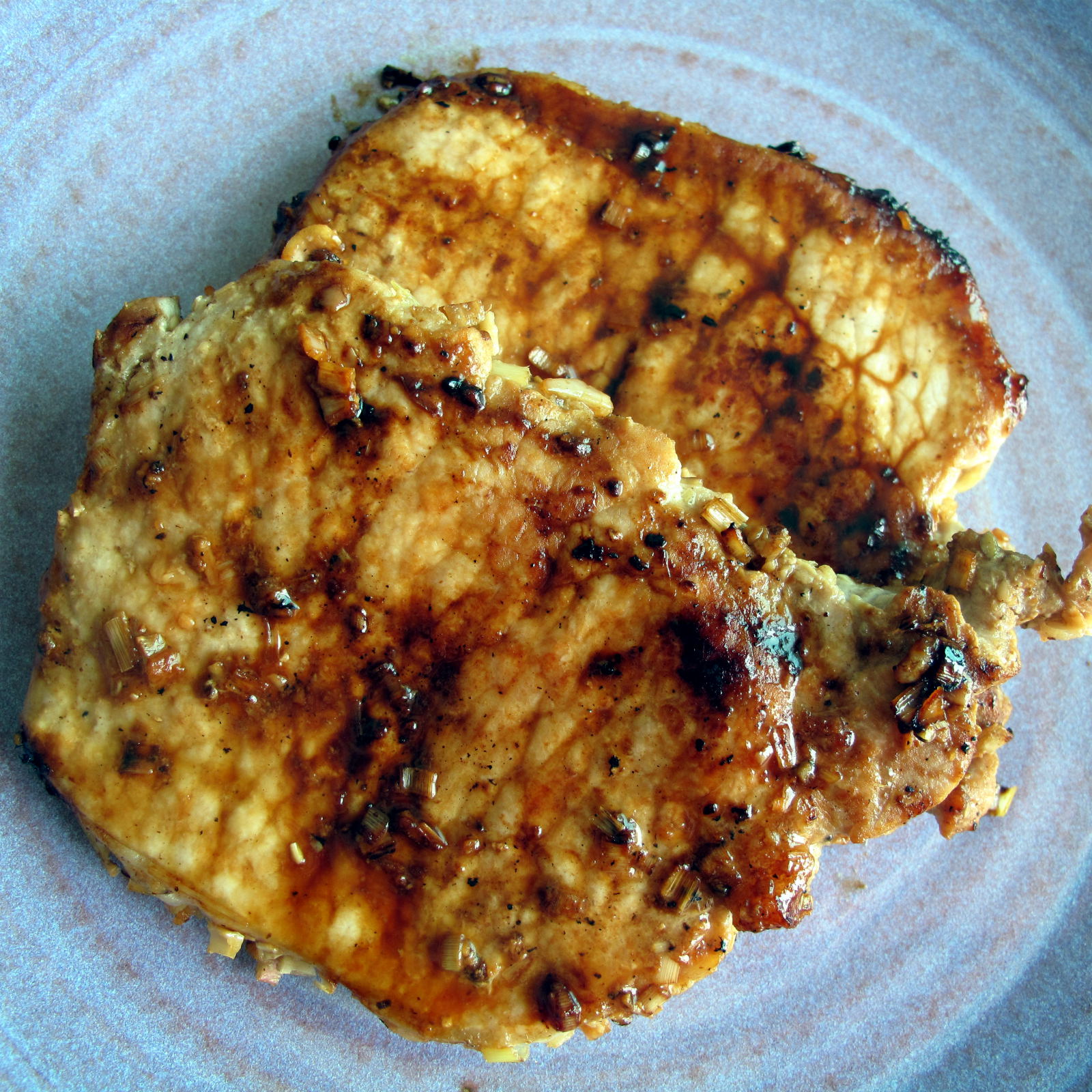 Grilled meats with lemongrass are rather less common on the street than a similar looking dish using only garlic and pepper. Still, the lemongrass adds a special flavour that makes this recipe a bit more interesting than what you will normally find. This recipe works well with pork or chicken, and could also be used with beef. I've shown this as a main dish, which you might serve in a more western style, with vegetables, potatoes, etc.
Read More…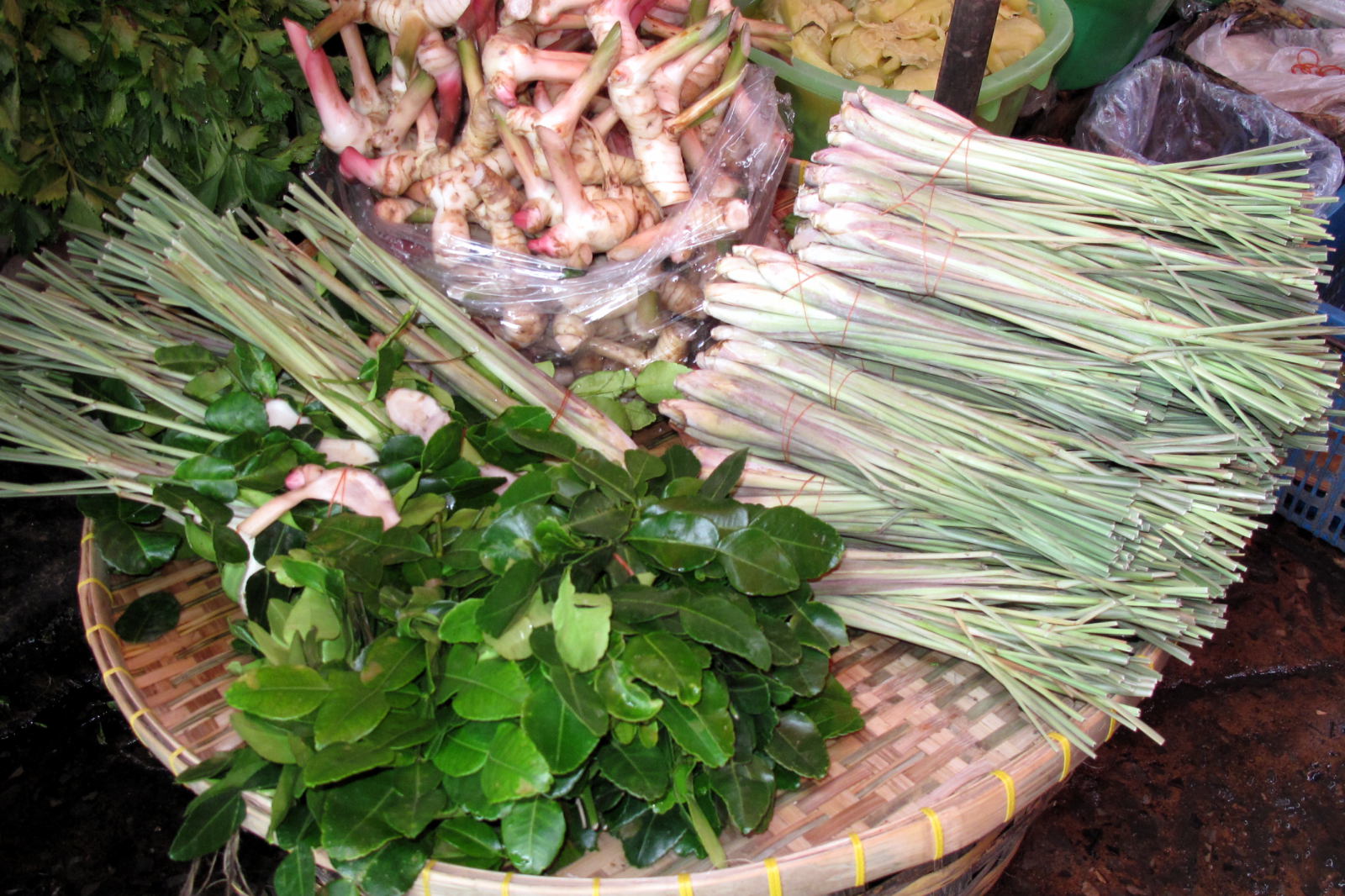 Curry spices in the market. A stall you will find in most markets will sell the fresh spices that go into many Thai dishes, perhaps most notably the well known hot and spicy tom yum soup. From these vendors, food stall owners will buy bunches of lemongrass, kilos of galangal and the other spices that will be used in many curries. The ordinary home cook who just wants to make a single dish of tom yum or other curry will most likely buy a "kit" assembled by the stall owner, and consisting of a few stalks of lemongrass, a small knob of galangal, a couple of kaffir lime leaves and a lime.
Read More…