Lemongrass Pork
Grilled meats with lemongrass are rather less common on the street than a similar looking dish using only garlic and pepper. Still, the lemongrass adds a special flavour that makes this recipe a bit more interesting than what you will normally find. This recipe works well with pork or chicken, and could also be used with beef.
I've shown this as a main dish, which you might serve in a more western style, with vegetables, potatoes, etc. But you could just as easily cut the pork into small strips and serve this as an appetizer or one of many dishes forming part of a more traditional Thai meal.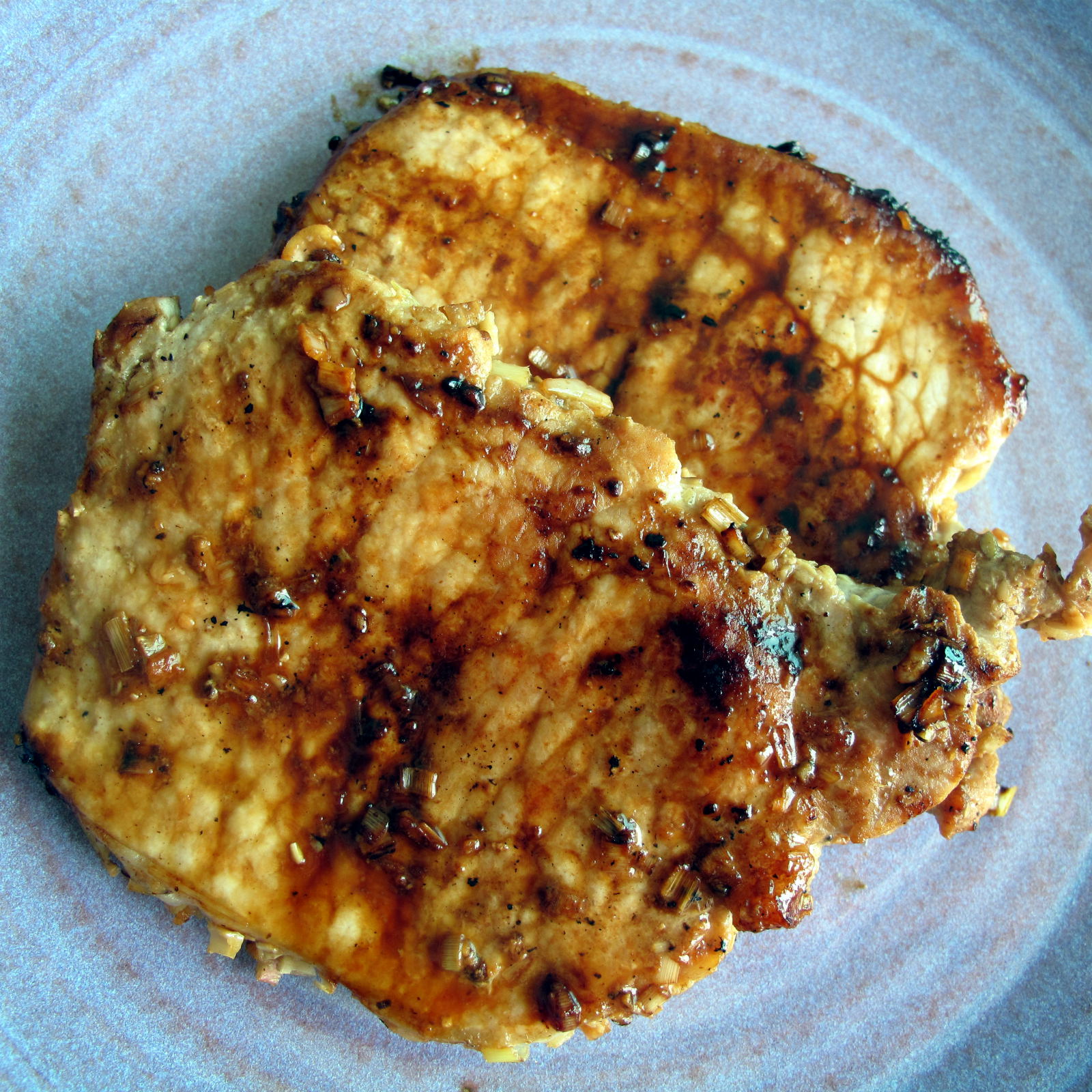 Don't forget that with lemongrass, you only use the lower third, mostly white part of the stalk. The green upper portions are never used in cooking, but they can be used to make tea.
Ingredients
Servings: 6
1
lb cut in 4 to 6 fillets
Pork tenderloin
10
tbsp 5 stalks finely chopped
Lemon grass
15
grams
Coriander Roots
5
cloves One whole bulb, peeled
Garlic
1
tsp, ground
Black pepper

1

/

2

tsp
Sugar
1
tsp, ground
Black pepper
1
tbsp
Oyster Sauce
2
tbsp
Soy sauce
Preparation
Pound the coriander root, garlic and peppercorns together in a mortar until well mashed.
Mix the lemongrass, oyster sauce, sugar, soy sauce and ground pepper into the previously prepared paste. Marinate the pork in this mixture for at least an hour in a refrigerator. It's a dry marinade, so make sure the meat is well coated.
Grill or fry the pork or a medium-low fire until golden brown and fragrant.
Nutrition Facts

Servings Per Recipe 6

Amount Per Serving
Calories 110
Calories from Fat 16
Total Fat 2g
3%
Saturated 1g
3%
Cholesterol 49mg
16%
Total Carbohydrate 6g
2%
Dietary Fiber 0g
1%
Sugars 0g
Protein 17g