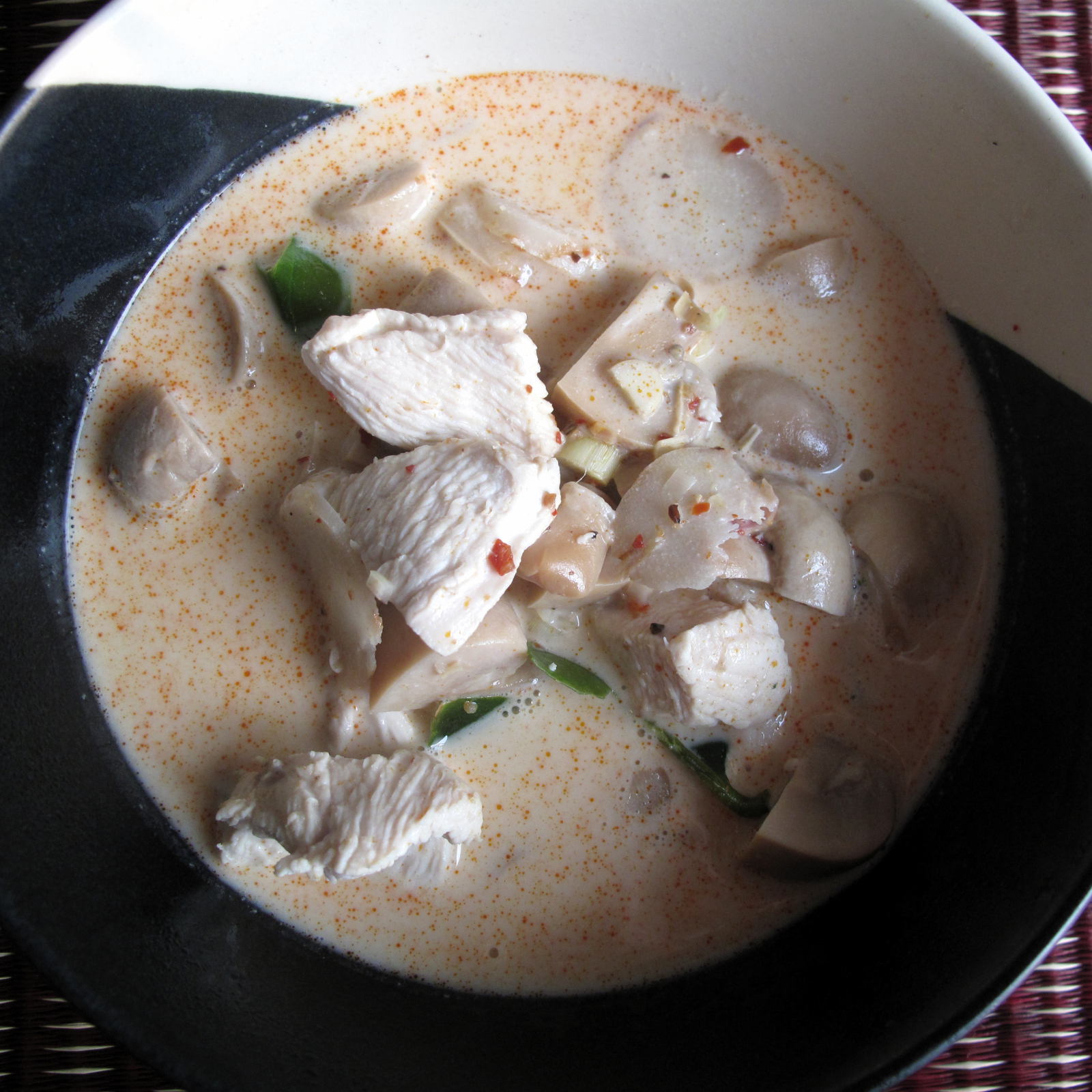 I often think chicken and galangal soup (tom ka gai) is perhaps the best example of Thai cuisine. Unlike its more famous cousin tom yum the taste of this thick soup is more varied and sublime. The undercurrents given by the galangal, lime juice, lemongrass and pepper make this dish quite remarkable. Chicken and Galangal Soup The first part of the Thai name, tom ka, simply means "boiled galangal" while gai is the Thai word for chicken.
Read More…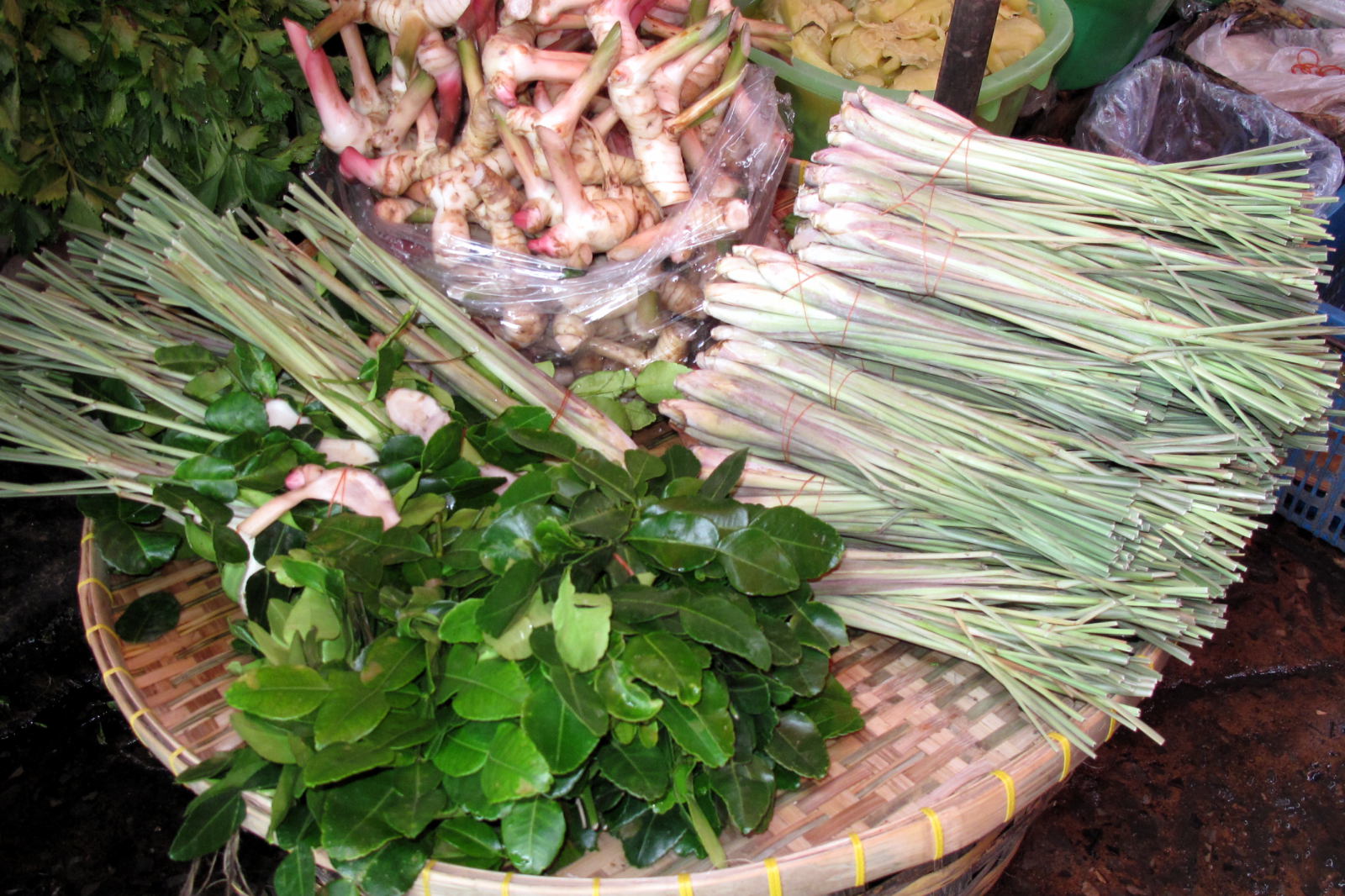 Curry spices in the market. A stall you will find in most markets will sell the fresh spices that go into many Thai dishes, perhaps most notably the well known hot and spicy tom yum soup. From these vendors, food stall owners will buy bunches of lemongrass, kilos of galangal and the other spices that will be used in many curries. The ordinary home cook who just wants to make a single dish of tom yum or other curry will most likely buy a "kit" assembled by the stall owner, and consisting of a few stalks of lemongrass, a small knob of galangal, a couple of kaffir lime leaves and a lime.
Read More…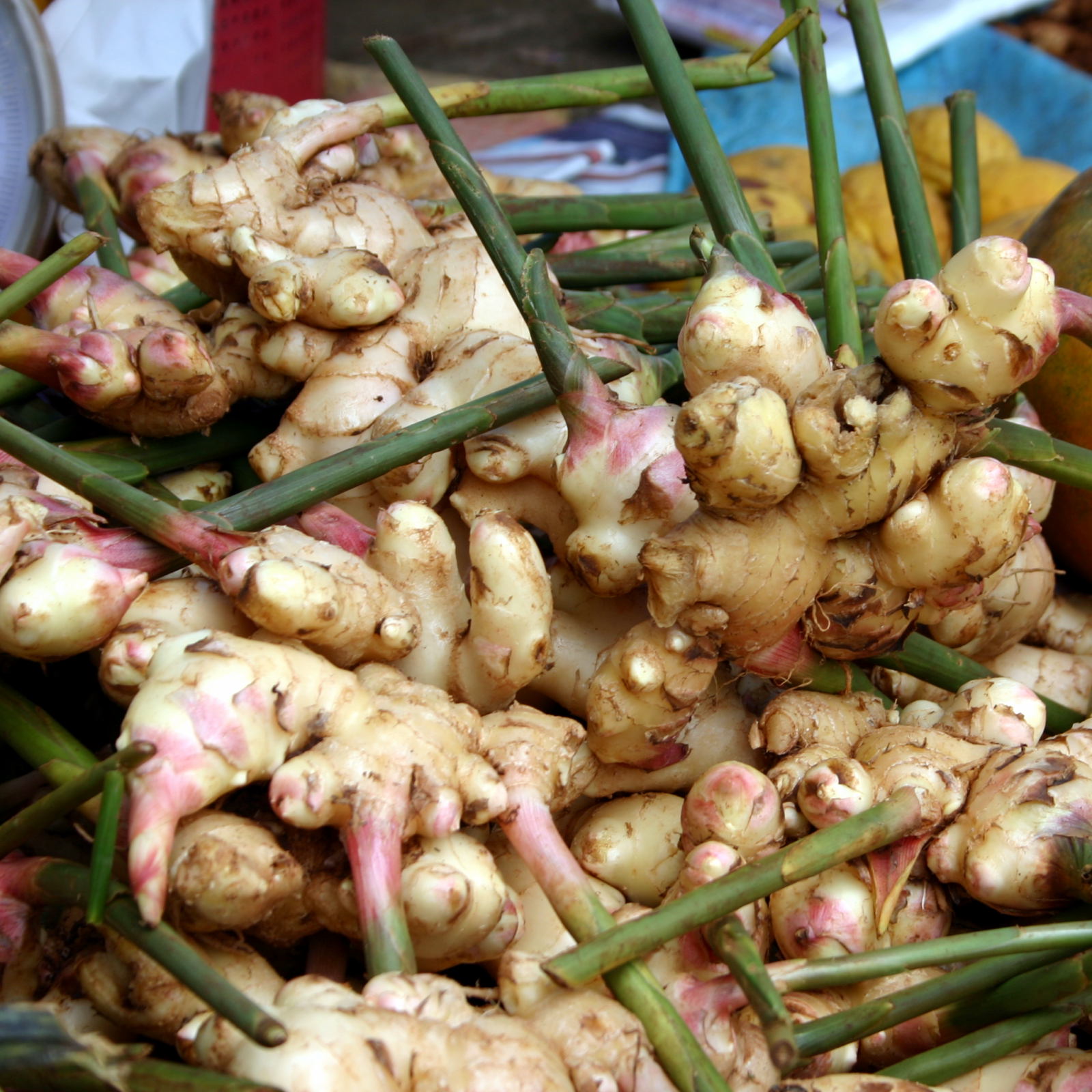 Galangal is one of the cornerstones of Thai cuisine. Few other regional foods use this fragrant tuber more than Thailand. Galangal is a close relative of ginger. Like it, galangal is the tuberous root of a flowering plant that grows on the forest floor. When mature, galangal plants produce a pale green orchid-like flower that is also edible, although I've never seen it in the markets or used in everyday recipes.
Read More…