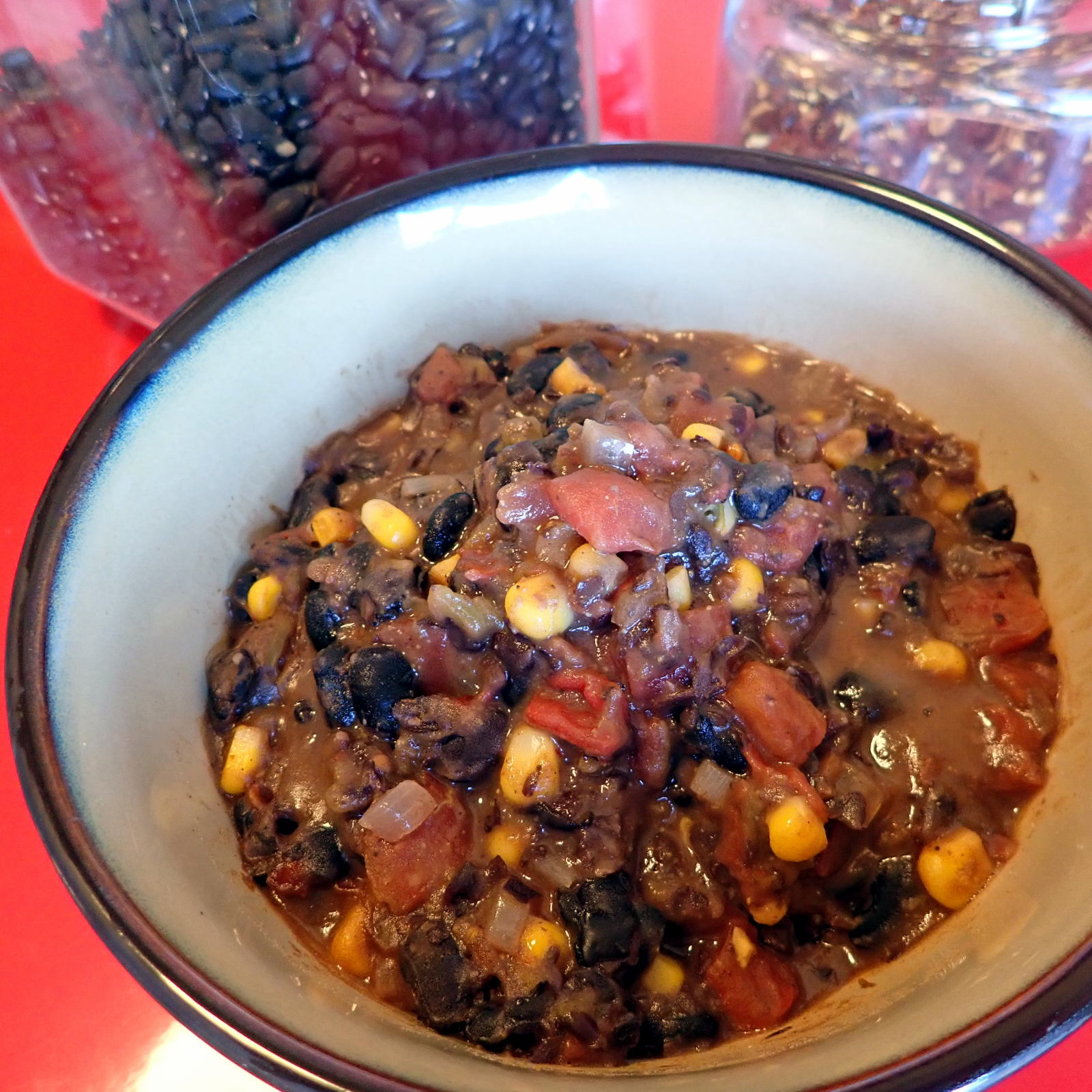 While I like to cook, I don't necessarily like to spend hours in the kitchen making my daily meals. I like quick dishes as well as some things I can make in advance. Chili is one of those dishes I've always liked, but most recipes I've ever encountered seemed to require hours of preparation. The idea for this recipe came from a dish I was served in the Bahamas, of all places.
Read More…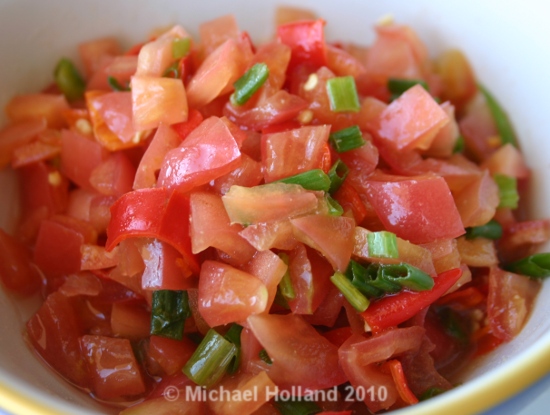 I first encountered dabu-dabu on a trip around North Sulawesi, where it's the local sambal (the generic Indonesian word for chili sauce). Although almost certainly developed locally, dabu-dabu is definitely a dead ringer for Mexican salsa. It went very well with another Indonesian favorite: corn cakes. Dabu-dabu - the Indonesian "salsa" I did a little investigating and found several recipes for dabu-dabu. It seems that like any popular dish, there are as many recipes as there are cooks, but the basics remain the same: tomatoes, chilies, lime juice and oil.
Read More…
This pleasant and simple dessert is quick and easy to make, although it must be served warm. Hot Bananas with Cinnamon Coconut Sauc Ingredients Servings: 4 4 large (8" to 8-7/8" long) Banana 1 tbsp (plain flour will do) Rice flour, white 2 tbsp Sugar 1/2 tsp Cinnamon 1 1/3 cup Coconut Milk Preparation Cut the ends from the bananas, but leave the skins on.
Read More…