Pork Stir-Fried with Banana Chilies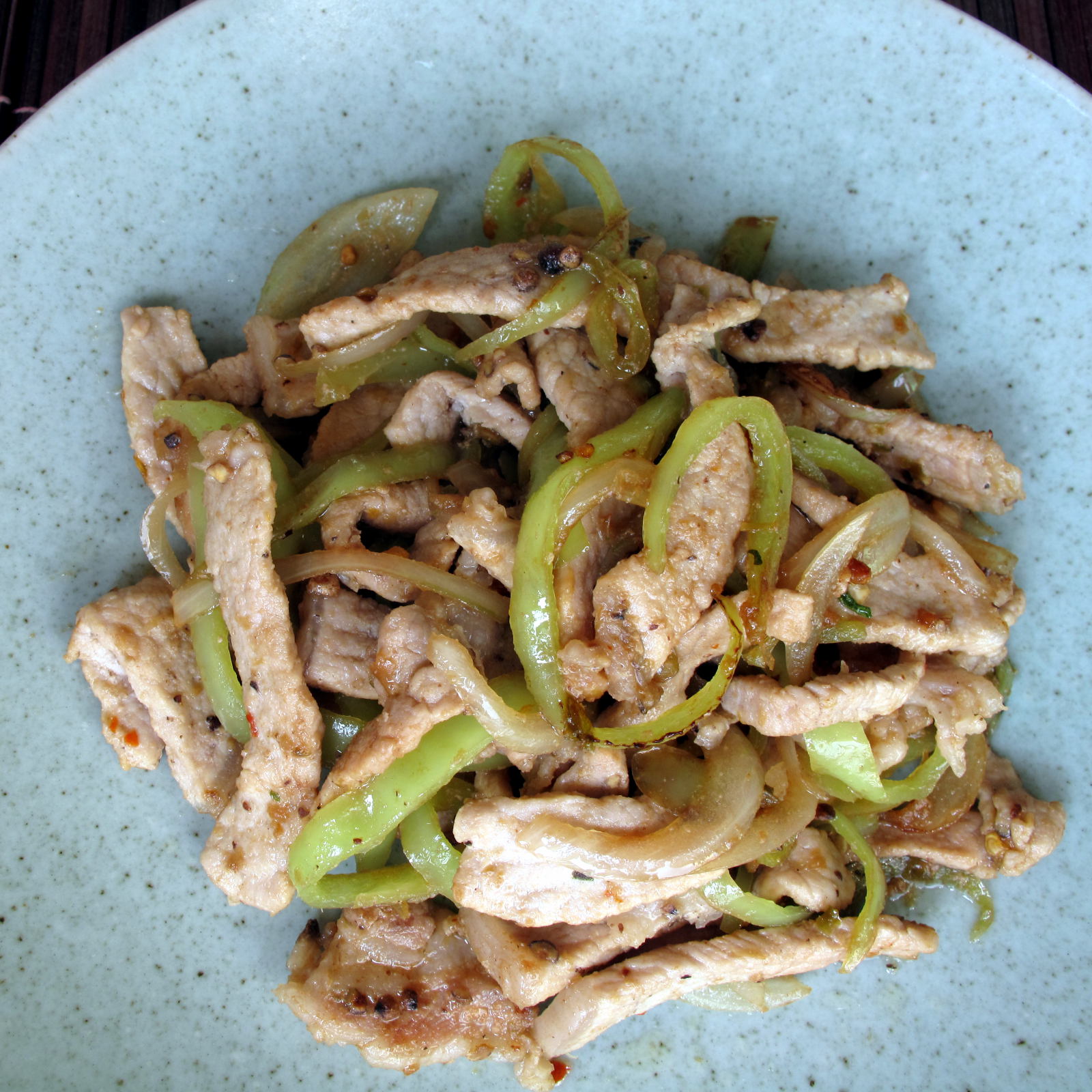 This is an extremely light stir-fry that can be served along side hotter curries or stir-fries to balance out a meal. You can use Anaheim or fresh Pepperoncini chilies in place of Banana chili.
Ingredients
Servings: 4
1

/

4

lb sliced thin
Pork tenderloin
3
pepper Sliced in thin strips
Banana Chilies
1
tbsp chopped
Shallots

1

/

2

large thinly sliced
Onions
1
tsp chopped
Garlic
1
tsp unpacked
Brown sugar
2
tbsp
Vegetable oil
Preparation
Heat a wok (or skillet) over high heat. Add the oil and sauté the shallots and garlic until brown.
Add the pork and stir-fry. Season with the palm sugar (add a little fish sauce if you want it saltier), then add the banana chili and continue stir-frying. When the chili begins to wilt slightly, add the onion and stir-fry until it is done.
Nutrition Facts

Servings Per Recipe 4

Amount Per Serving
Calories 117
Calories from Fat 67
Total Fat 7g
11%
Saturated 1g
4%
Cholesterol 18mg
6%
Total Carbohydrate 6g
2%
Dietary Fiber 1g
4%
Sugars 3g
Protein 7g