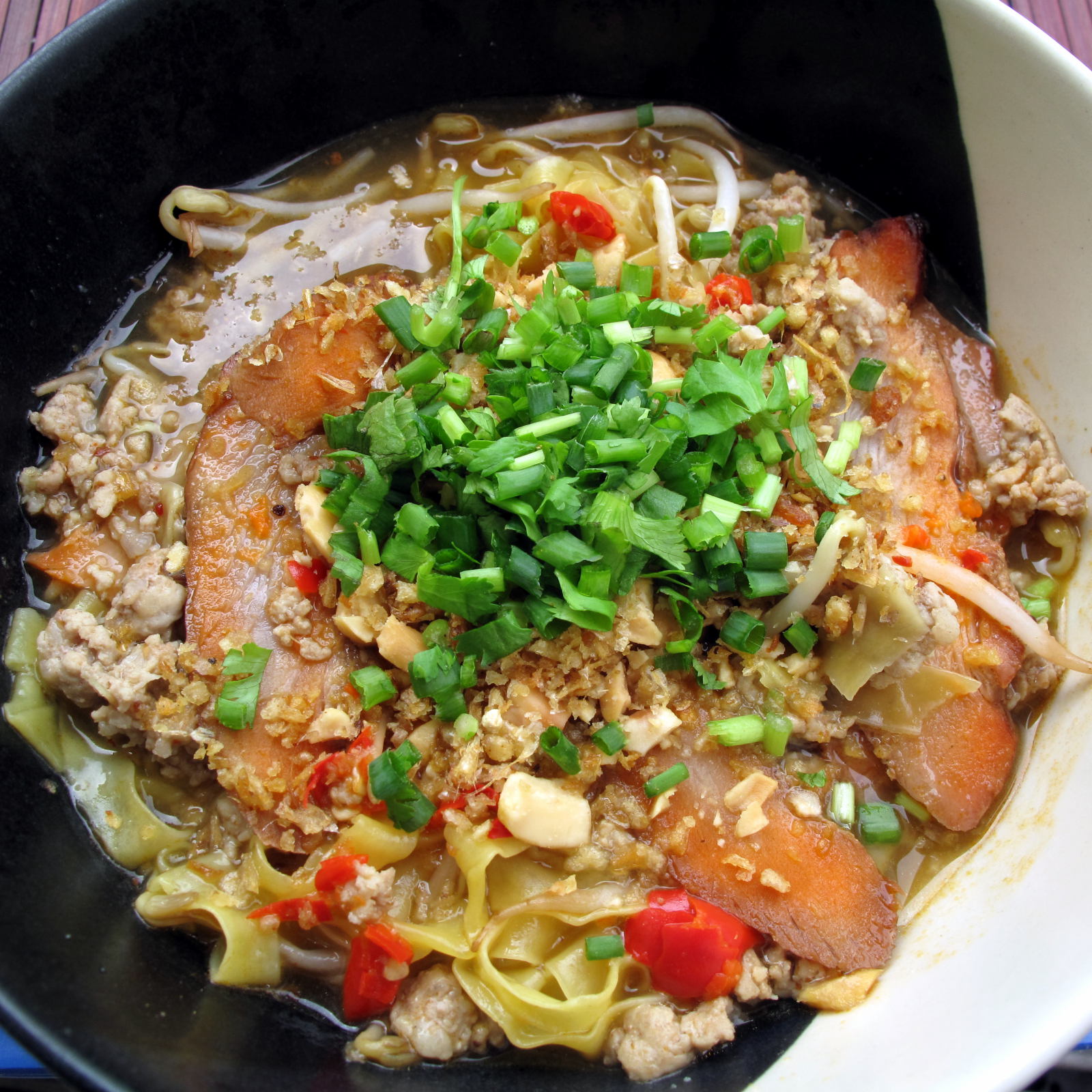 Even though many people strongly identify the spicy tom yum soup with Thai food, the dish is actually quite rare on the street. You almost never find it among the other spicy foods at the curry stall. However, you can easily find "tom yum taste" at many noodle stalls. Either small strands of rice noodles or wheat noodles can be found tom yum style, but to my mind, wheat noodles deliver the best taste.
Read More…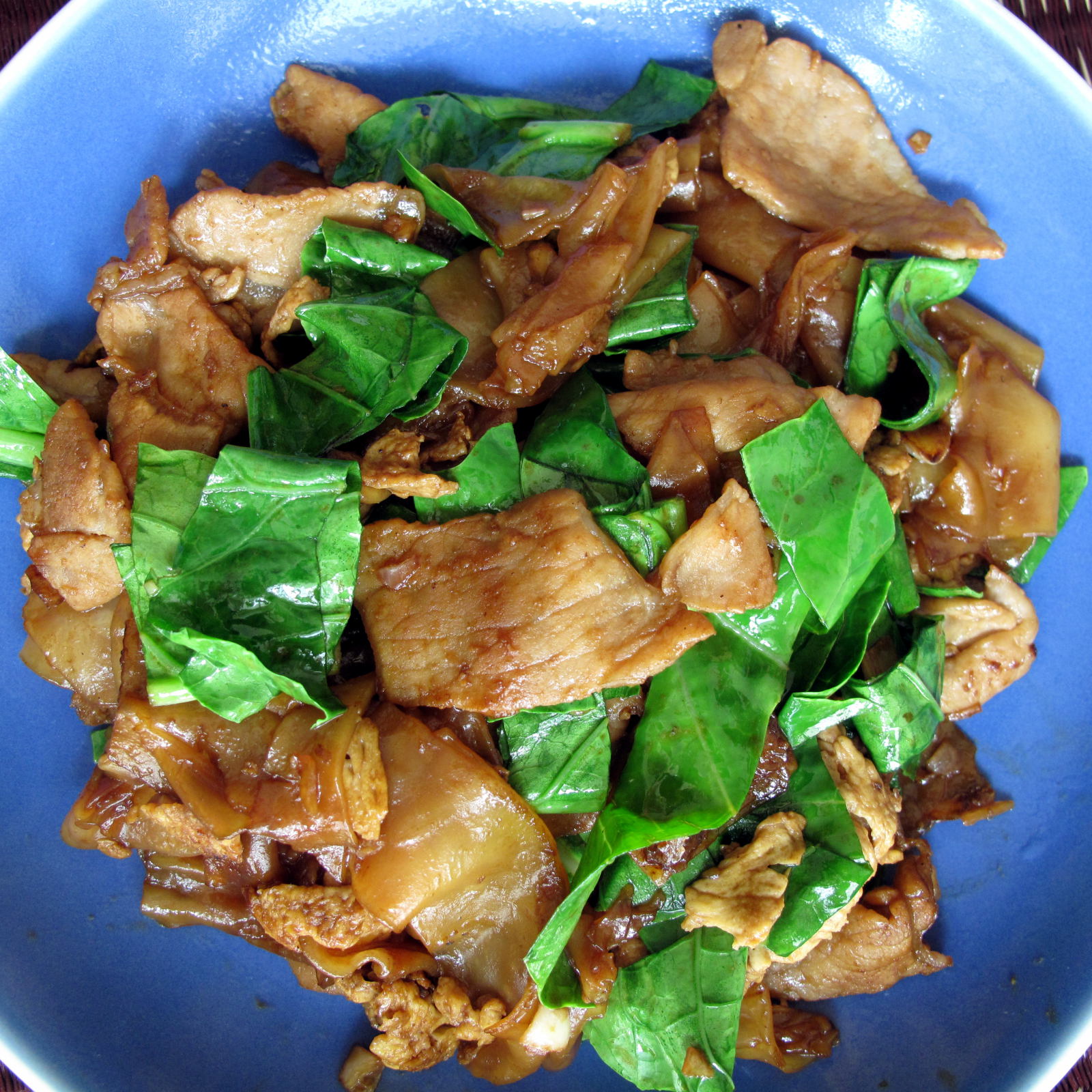 In Thai, this dish is simply called kwit-teeo pat see-eew, or rice noodles stir-fried with soy sauce. You'll note it uses all three kinds of soy sauce commonly used in Thai kitchens. I think this dish goes best with pork, but you'll also easily find it on the street with chicken. Seafood is less common due to the over-powering tastes of the sauces. Rice noodles stir-fried with soy sauce and pork Ingredients Servings: 2
Read More…
Even in the "Land of a Million Rice Fields" (Lanna as the area around Chiang Mai was once known), noodles play an big part in the Thai diet, and especially in the foods found on the street. While a great deal of national pride is invested in the country's prised Jasmine rice, Thais' feelings about noodles are more personal and emotional. Noodles, more than rice, are a "comfort food" for Thais, especially when traveling away from home.
Read More…