Sausages
Sausages are a common form of preparing and curing meats throughout Thailand. Each region has its own variations and specialities. In addition to a raw cured sausage called naem, the north, and specifically Chiang Mai, is also famous for a cooked sausage called sai ooa made with lemongrass and kaffir lime.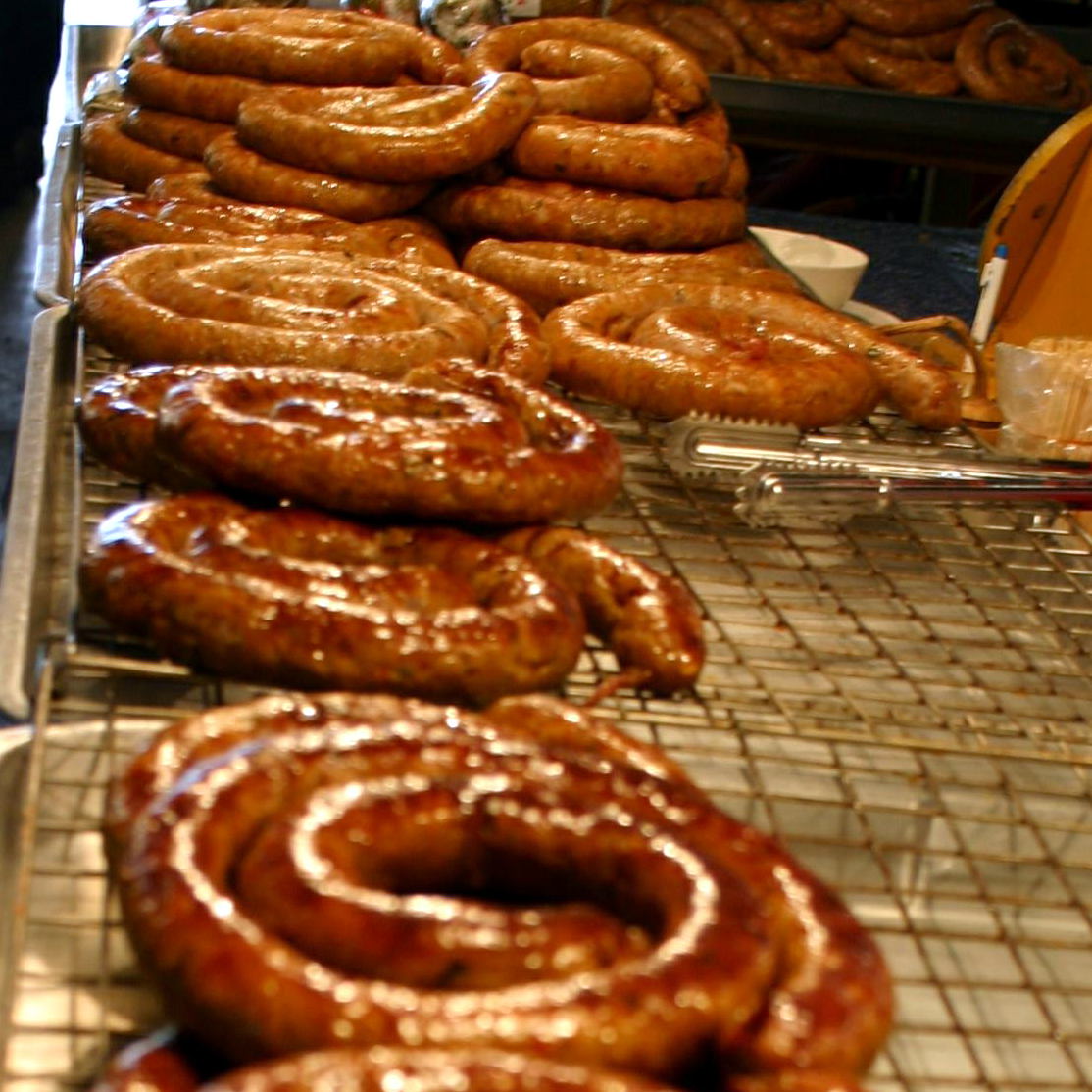 The Anusarn market in Chiang Mai is where many people go to buy sausages to eat, as well as to take home. But my favourite place for sausages as well as other barbecued meats are the stalls outside of the Chiang Mai zoo. That may seem an odd choice, but the zoo in Chiang Mai - as well as Bangkok's zoo - is a favourite place for Thais to spend an afternoon, and anywhere that attracts a lot of Thais is going to have some good food.
Stalls line the busy street near the main entrance to the zoo. Customers include not only patrons of the zoo, but also songtaew drivers waiting for their turn in the queue. Chiang Mai's zoo sits at the base of Sutep Mountain, at the top of which is the temple that is perhaps Chiang Mai's most famous tourist attraction. The songtaews are small pick-up trucks with benches lining the bed that serve as most of Chiang Mai's mass transportation. The drivers wait outside the zoo for patrons and visitors to the mountain who need to be taken into and around town.
The stalls sell a variety of grilled foods, including sausages and fried chicken as well as sticky rice and som tam. All the ingredients you need for a Thai picnic.