Lazy Day Muffins
This is another old recipe of unknown origin. The main thing to know about this is that it makes a lot of muffins. Fortunately, it also keeps very well in the refrigerator, so you can make up a batch of a dozen or so at a time to have for the weekend, and keep the rest in the 'fridge for the next week.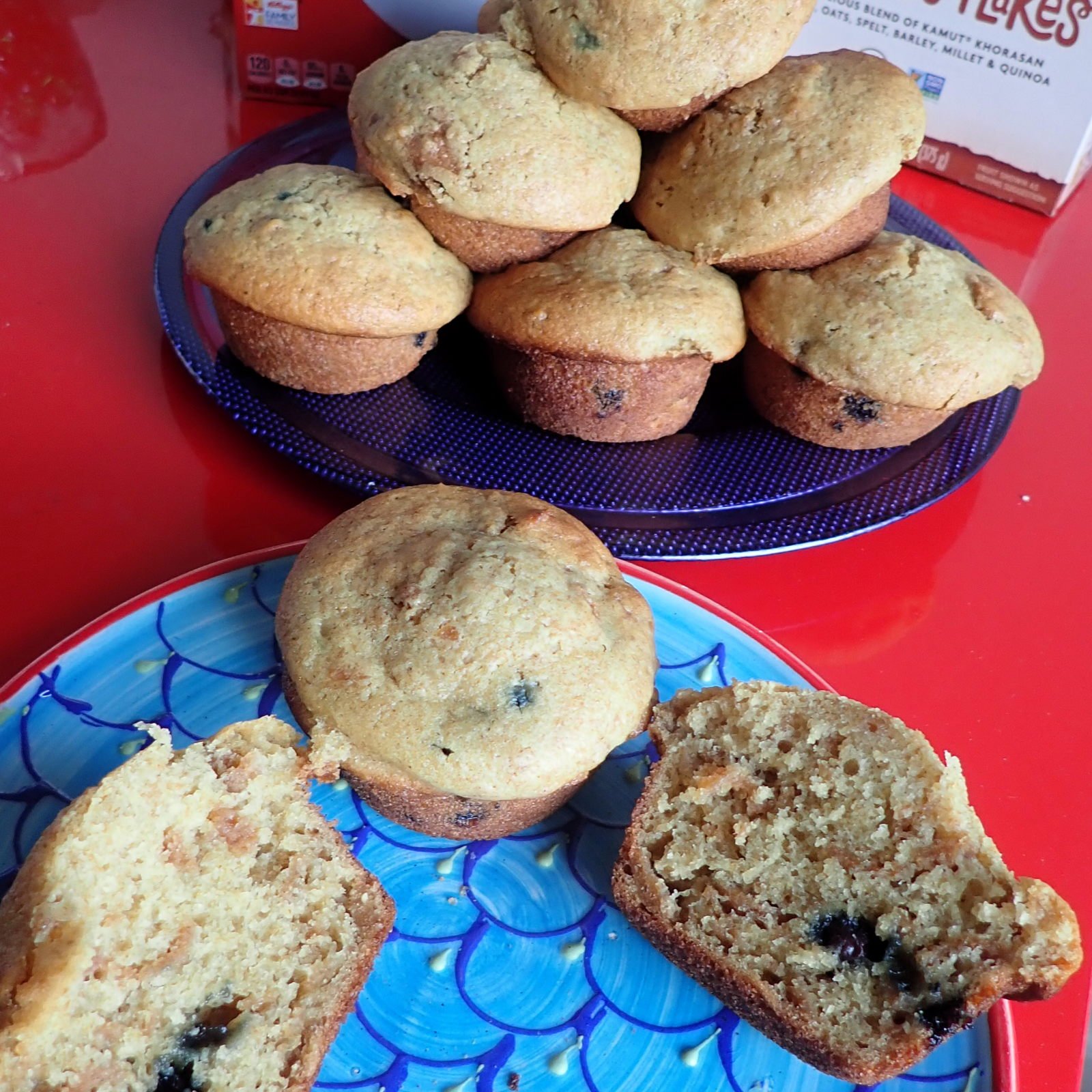 You can use bran flakes or raisin bran for the second cereal. I prefer to use regular bran flakes instead of raisin bran, and then add in some frozen blueberries when baking.
Even if you use a non-stick muffin pan, you'll want to spray it liberally with vegetable oil before baking, or use paper cupcake cups.
Ingredients
2
cups
All-Bran Cereal
2
cups, boiling
Water
a
cup, melted
Butter, unsalted
3
cups
Sugar
4
beaten
Eggs
1
quart
Buttermilk
5
cups
Flour, unenriched
4
cups
Cereal, bran flakes or raisin bran
4

1

/

2

tsp
Baking soda
2
tsp
Salt
Preparation
Pour boiling water over all-bran cereal and let stand.
Mix sugar well with melted butter.
Beat in eggs and buttermilk.
Add soaked bran.
Combine flour and rest of bran cereal, baking soda and salt.
Stir the dry ingredients into the liquid.
Store in a covered glass jar in the refrigerator.
The batter will start out with the consistency of cake batter, but thicken into a sticky dough as it sits.
When ready for a batch, bake 20 minutes at 400°F
Nutrition Facts

Servings Per Recipe 48

Amount Per Serving
Calories 157
Calories from Fat 43
Total Fat 5g
7%
Saturated 1g
4%
Trans Fat 0g
Cholesterol 48mg
16%
Total Carbohydrate 35g
12%
Dietary Fiber 1g
5%
Total Sugars 3g
Protein 3g