Pork or Beef Stir-fried with Chili
Although the name of this dish implies that the main ingredient is chilies, it's really the onion that provides much of the taste and flavor of the recipe. This is one of the first Thai recipes that I ever learned to make, way back when I lived in the USA. I've shown the traditional pork as the meat component, but it works just as well with beef. You can easily get thinly sliced pork loin in any supermarket in Thailand, but elsewhere you may have to slice it yourself. It helps if you partially freeze the meat first.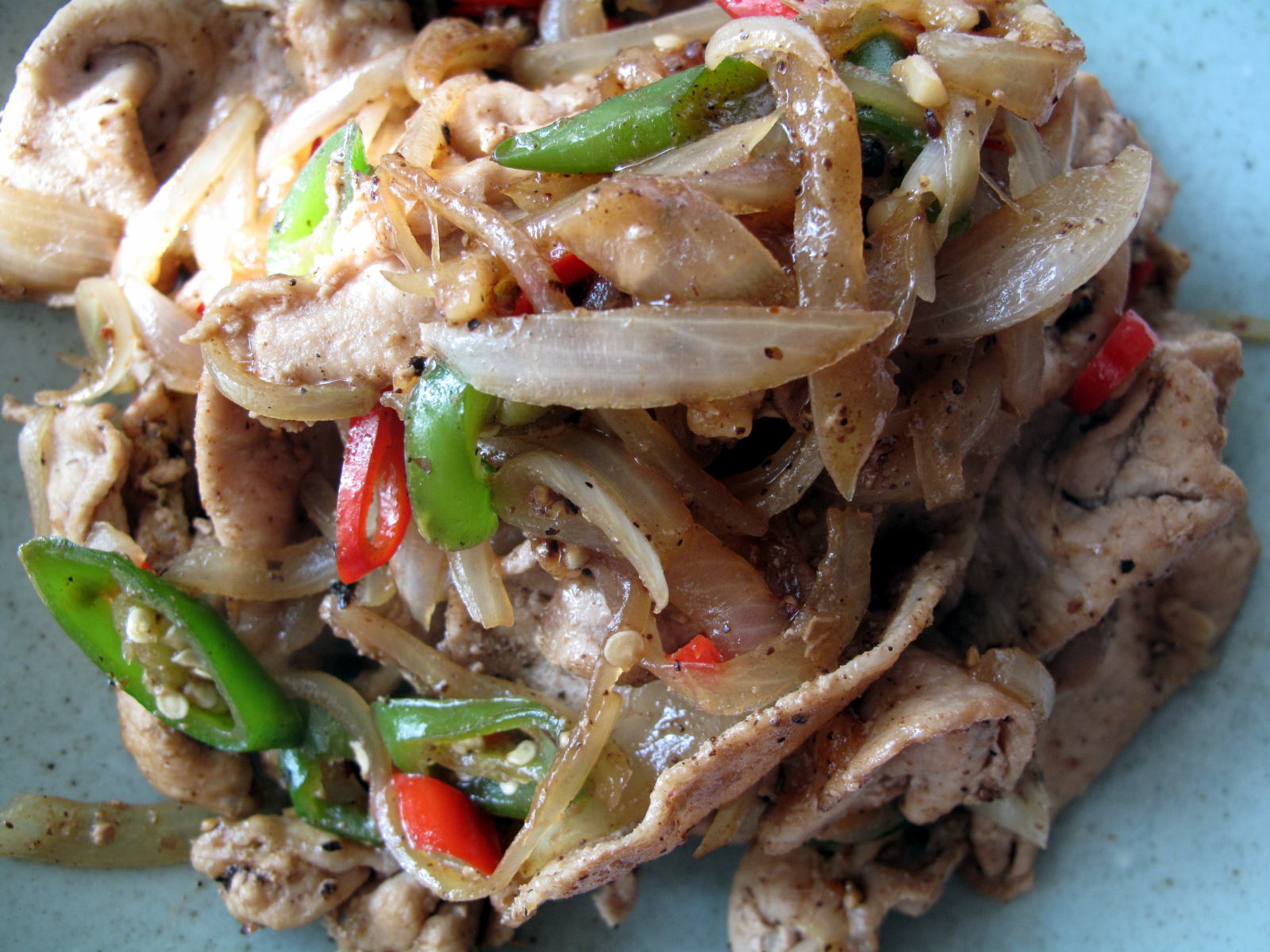 Ingredients
Servings: 4
1

/

2

lb thinly sliced
Pork tenderloin
1
medium thinly sliced
Onions
2
pepper sliced
Red hot chilis (spur or serano)
2
pepper sliced
Green hot chilis (Spur or Serano)
2
tsp minced
Garlic
1
tsp
Sugar
2
tsp
Fish sauce
3
tbsp
Vegetable oil
Preparation
Heat a wok over high flame and add the vegetable oil. When hot, add the garlic and stir-fry until its fragrance is released.
Add the pork and stir-fry until it browns. Add the chillies and onion. Stir just to mix, then season with the fish sauce and sugar.
This can be quite a mild dish. I like to add a little cracked pepper to spice it up a bit more.
Nutrition Facts

Servings Per Recipe 4

Amount Per Serving
Calories 188
Calories from Fat 105
Total Fat 12g
18%
Saturated 1g
6%
Cholesterol 37mg
12%
Total Carbohydrate 8g
3%
Dietary Fiber 1g
5%
Sugars 5g
Protein 13g