Sago Petits Fours
This recipe is based on a sweet I've had from time to time in Thailand. It's traditionally a leaf-box dessert like Ta-goh, only with tapioca pearls instead of the jasmine pudding.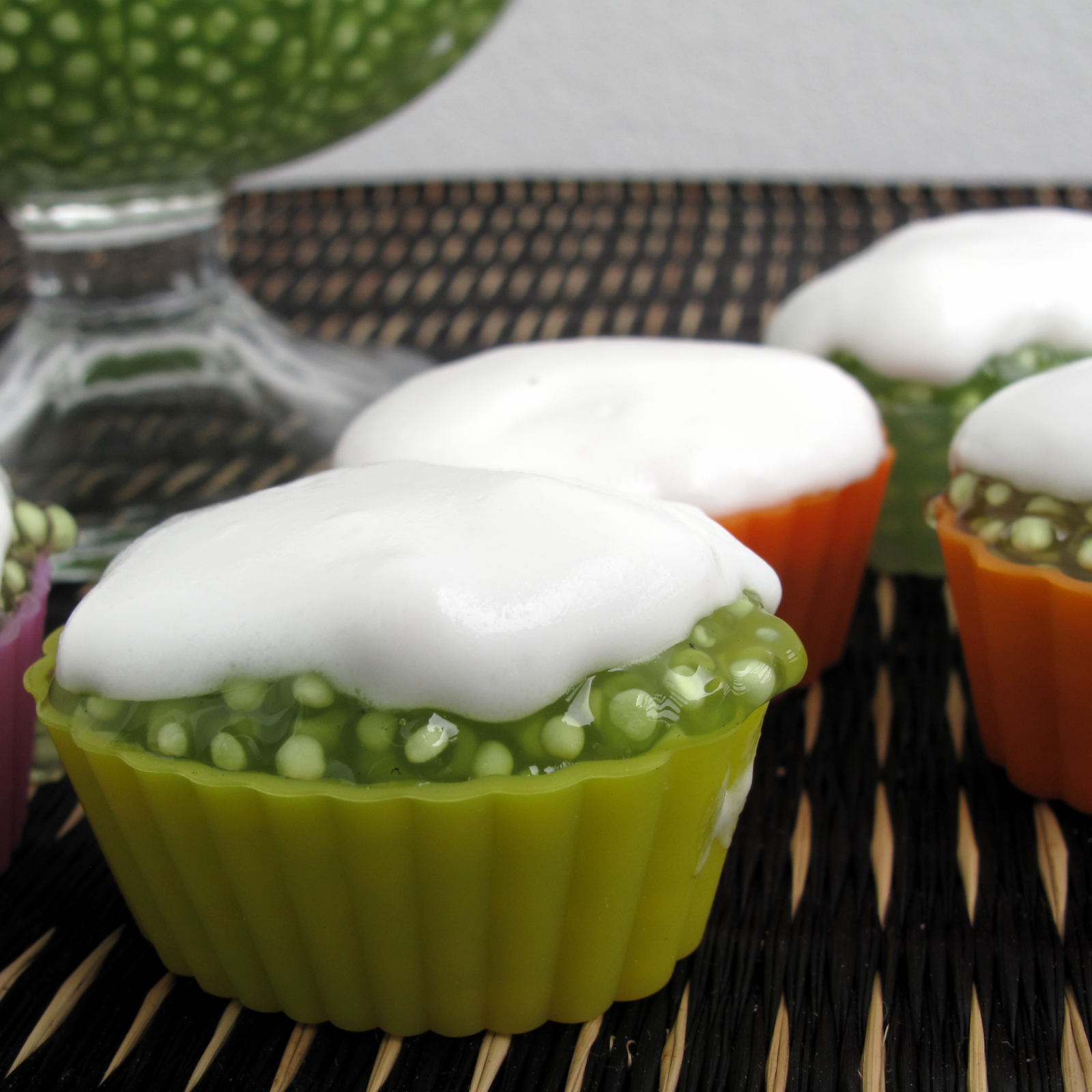 Although making small petit four seemed like a good idea, you can't really eat these without a spoon, and even then it can get messy. I would actually recommend small dessert cups for this sweet.
Ingredients
Servings: 12
1

/

2

cup
Tapioca pearls
1

1

/

4

cup
Water

1

/

4

cup
Sugar
2
cup
Coconut cream
2
tbsp
Rice flour, white
1

1

/

2

tsp
Salt
Preparation
For the sago (tapioca) layer, bring the water to a boil, add the tapioca pearls and cook until the pearls become mostly translucent.
Add the sugar. Allow to return to a boil and then remove from heat.
Spoon a bit of the tapioca pearls into a small dessert bowl or little cups like the silicone ones shown in the photo. Allow to cool a little before topping.
To create the coconut cream second layer, mix together the coconut milk, rice flour and salt in a pan. Heat to boiling over medium flame, stirring until it thickens. Remove from heat and spoon onto the top of the first layer, filling the leaf boxes, or whatever.
Nutrition Facts

Servings Per Recipe 12

Amount Per Serving
Calories 180
Calories from Fat 125
Total Fat 14g
21%
Saturated 12g
62%
Cholesterol 0mg
0%
Total Carbohydrate 14g
5%
Dietary Fiber 1g
4%
Sugars 4g
Protein 2g