Chocolate Gateau with Port
This is another one of those recipes I've had in my old hand-written journal for a long time, but don't remember ever making. As it happens, I've been exploring the world of ports during the pandemic. I prefer the harder-to-find whites, but for this recipe a nice tawny seemed like it would work best.
The recipe didn't specify any frosting, and I quite like the spongy cake on it's own without any other embellishment.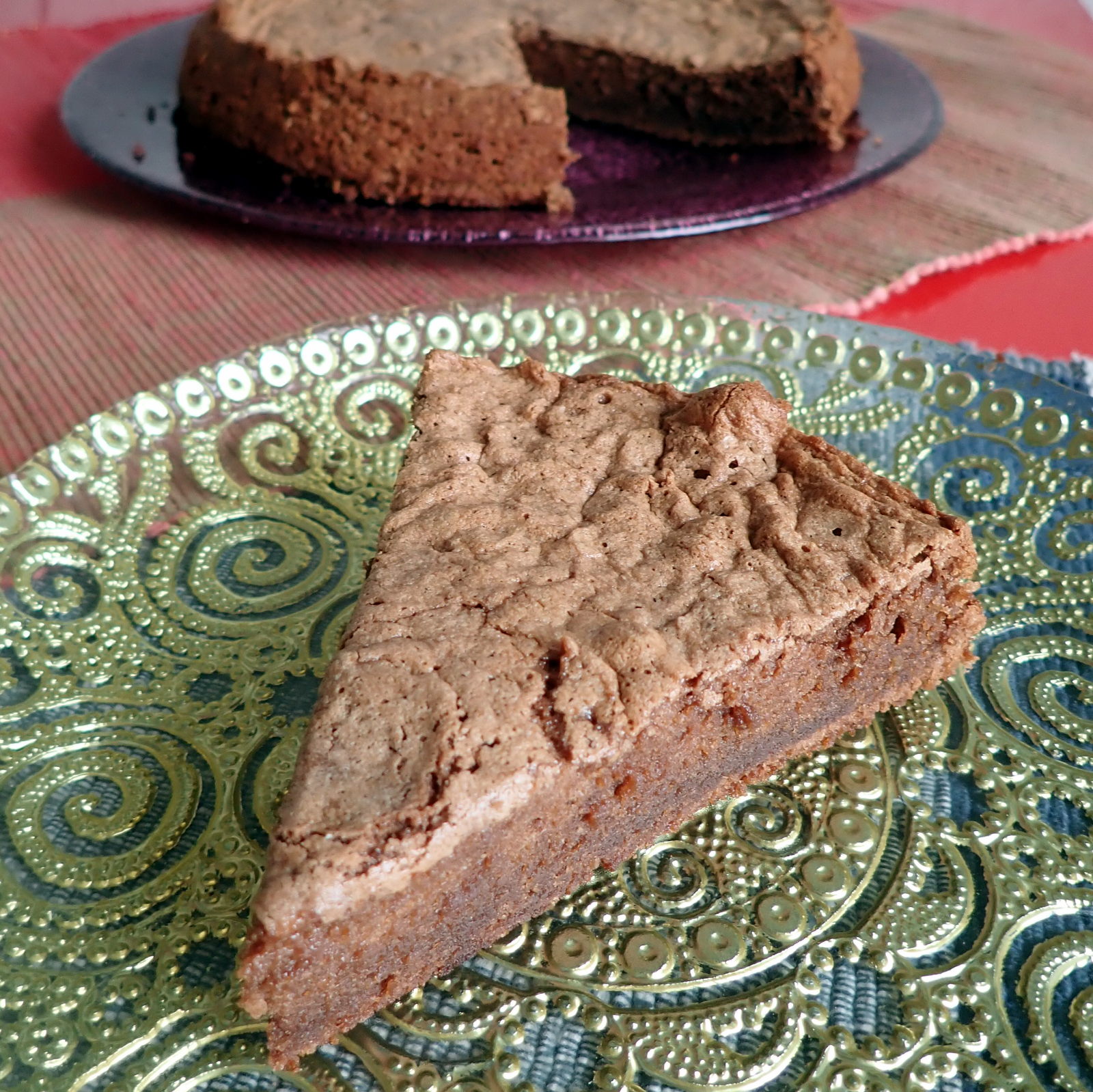 Ingredients
1
stick (

1

/

2

cup)
Butter

1

/

2

cup
Tawny Porto
1
cup
Sugar

3

/

4

cup
Flour
3
ounces
Semi-sweet chocolate
3
Eggs, Separated

1

/

8

tsp
Salt
Preparation
Preheat the oven to 325°F
In a small saucepan, heat the port just to boiling. Reduce heat and add butter and chocolate. Whisk until well blended, then set aside to cool.
In a mixing bowl, beat egg yolks and sugar until well blended.
Alternately add flour and cooled port mixture in three parts, mixing well between each addition.
Whip the egg whites into stiff peaks, then fold into the batter.
Pour the batter into a well greased 10-inch cake pan or spring mold.
Bake for 30 minutes.
Cool the cake for 10 to 15 minutes before removing from pan. It is especially light and chocolaty tasting when still warm. It's a bit like hot chocolate you can chew. You can top with some whipped cream if you'd like, but it's really good just on its own.
Nutrition Facts

Servings Per Recipe 8

Amount Per Serving
Calories 301
Calories from Fat 285
Total Fat 32g
49%
Saturated 2g
12%
Trans Fat 0g
Cholesterol 351mg
117%
Total Carbohydrate 50g
17%
Dietary Fiber 3g
11%
Total Sugars 31g
Protein 7g