Orange-Date Cake
My mother wasn't a great cook. She was competent enough, but not very creative. This is one of a handful of recipes I copied from her card file before I first left the states. I have no idea where this originated. It's an unusual recipe, and one I haven't seen replicated in the varied bakery scene in contemporary Portland. Perhaps that's because of the unusual preparation method. You really do need to use a meat grinder to get the orange and dates chopped and combined with the right consistency. I've tried using a food processor but it doesn't really do the job. Fortunately I found a cheap hand-cranked grinder on Amazon. It's mostly plastic but it does the job.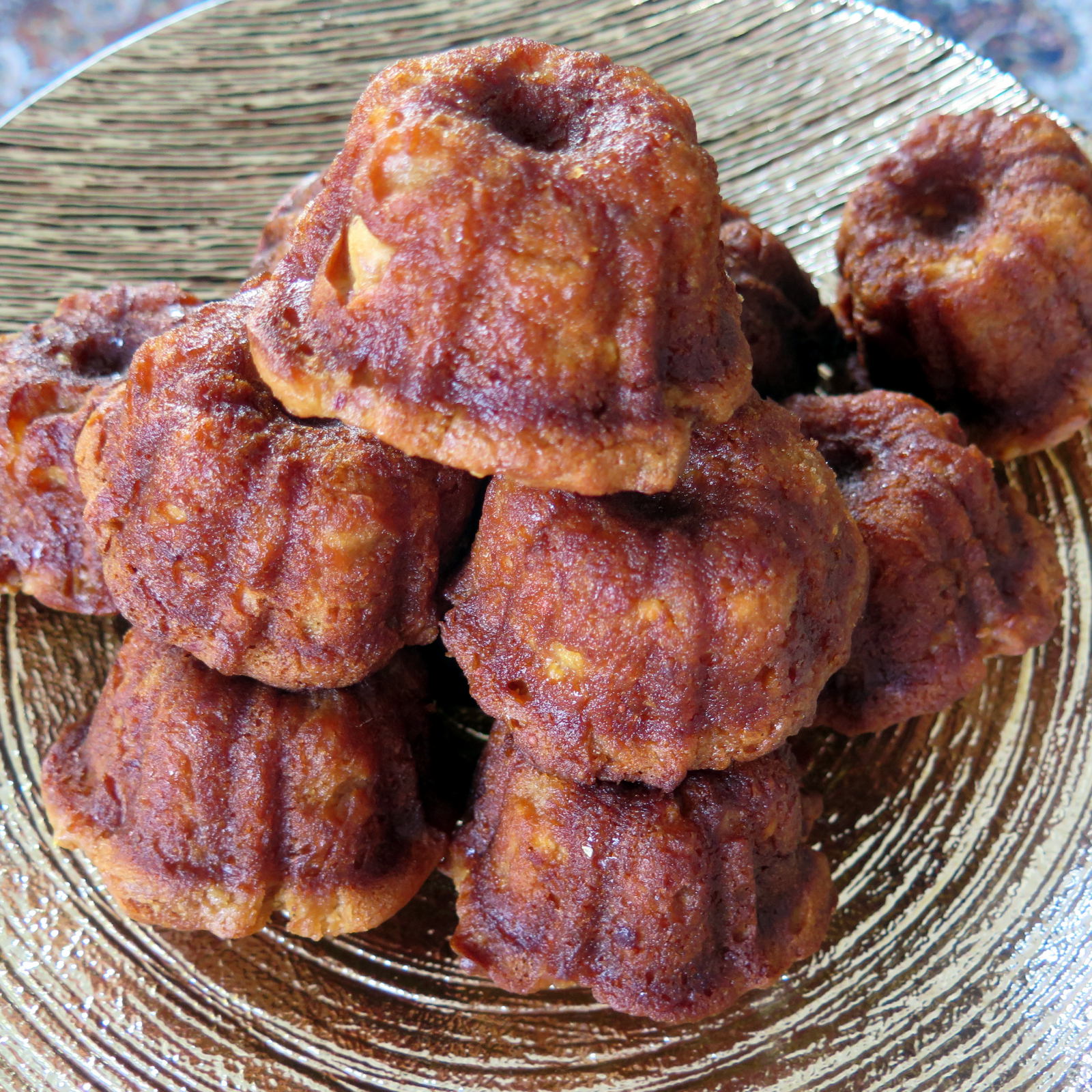 Ingredients
1
cup
Sugar
1
tsp
Baking soda
1
tsp
Baking powder

1

/

2

cup
Butter

1

/

2

tsp
Salt
1
whole
Orange
1
cup chopped
Dates
2
Eggs
1
tsp
Vanilla extract
1
cup
Buttermilk
2
cups
Flour
Preparation
Preheat the oven to 350°. Grease and flour a 9"x13" pan.
Juice the orange. Add a half cup of sugar to the juice and set aside.
Put the orange rind and dates through a food grinder together.
Combine the ingredients in the order shown.
Bake for 30 minutes.
While the cake is still warm, spoon the orange juice and sugar mixture over it to form a glaze.
Nutrition Facts

Servings Per Recipe 18

Amount Per Serving
Calories 186
Calories from Fat 58
Total Fat 6g
10%
Saturated 4g
19%
Trans Fat 0g
Cholesterol 38mg
13%
Total Carbohydrate 30g
10%
Dietary Fiber 1g
5%
Total Sugars 17g
Protein 3g