Peanut Butter Cups
This is the most recently added treat to my holiday repetoire. The original recipe called for powdered milk and lots of added sugar, and I was never quite happy with it. Once I discovered peanut butter powder, which is now available in most groceries (or you can order it from Amazon), the way became clear. You need the dry ingredients so you end up with a dough you can form into balls or squares that will hold their shape.
To make the neat squares in the photo, I roll the dough out and then cut it into squares. Once these are chilled, I use a silicon candy mold. Spoon a bit of melted chocolate into each square, press a chilled peanut butter square into the chocolate, and then cover with more chocolate.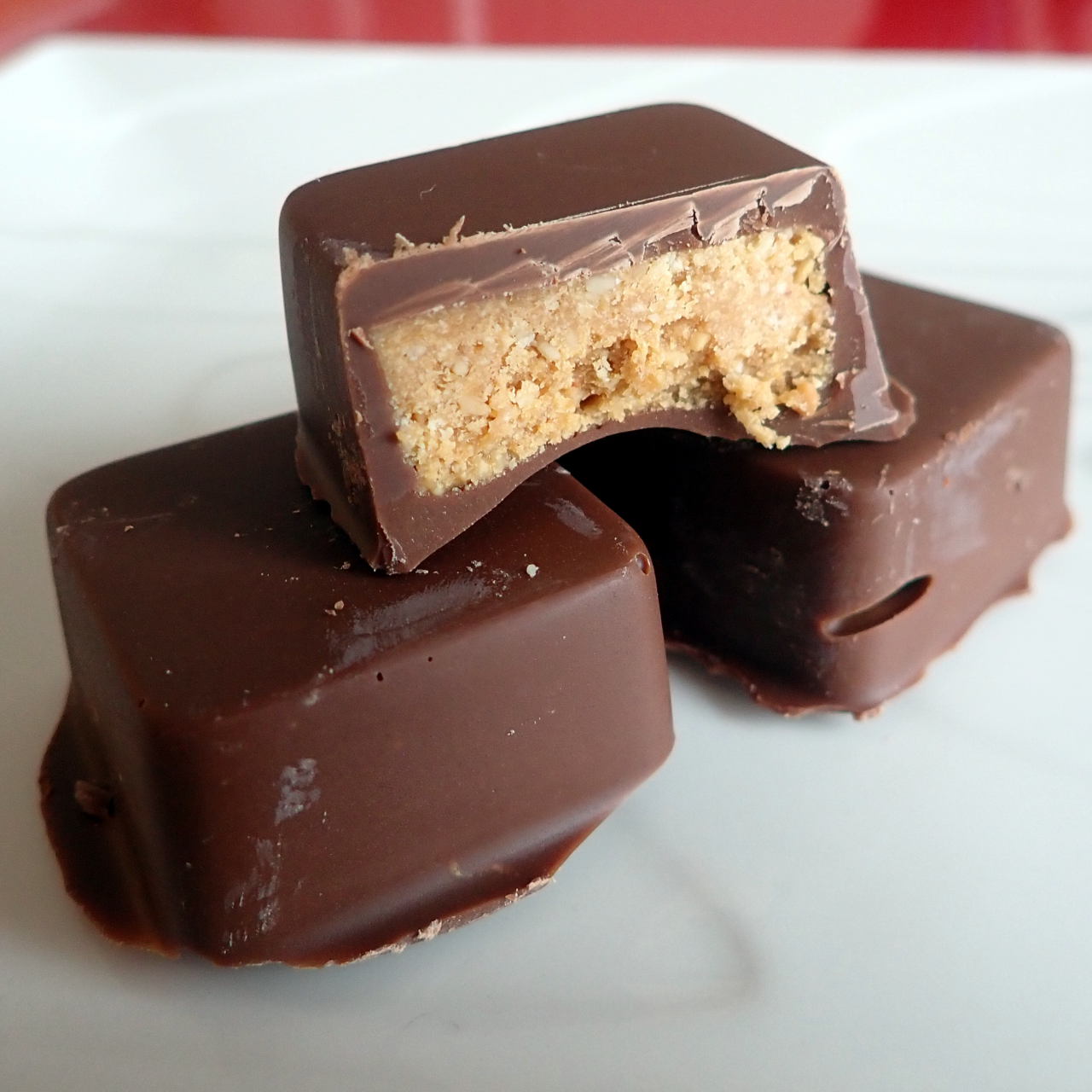 Ingredients
Makes: About 2 dozen
| | | |
| --- | --- | --- |
| 1 | cup | Peanut butter |
| 1 | cup | Peanut butter powder |
| 1 | cup | Powdered sugar |
| 1 | cup | Corn syrup |
| 1 | pound | Milk chocolate |
Preparation
Combine all ingredients except chocolate to make a thick dough. Add in the sugar last, and use just enough to get a good consistency.
Roll the dough into 1" balls, or roll out to about

1

/

4

" to

1

/

3

" thickness and cut into squares.
Place the balls or squares on wax paper and freeze for about an hour.
Melt the chocolate in the top of a double boiler.
Dip the cooled balls/squares in the chocolate to coat, then set on wax paper to cool.
I generally store the finished candy in the refrigerator until shortly before eating.