Coconut Bon-Bons
This is the about only "Christmas" candy recipe from my childhood that I still make. I have no idea where my mom got the recipe, and I've been making it from memory. About the only change I've made is to use melted coconut oil in place of butter, and also to reduce the sugar a bit as well as add more coconut. I use unsweetened coconut, but you could use the sweetened kind.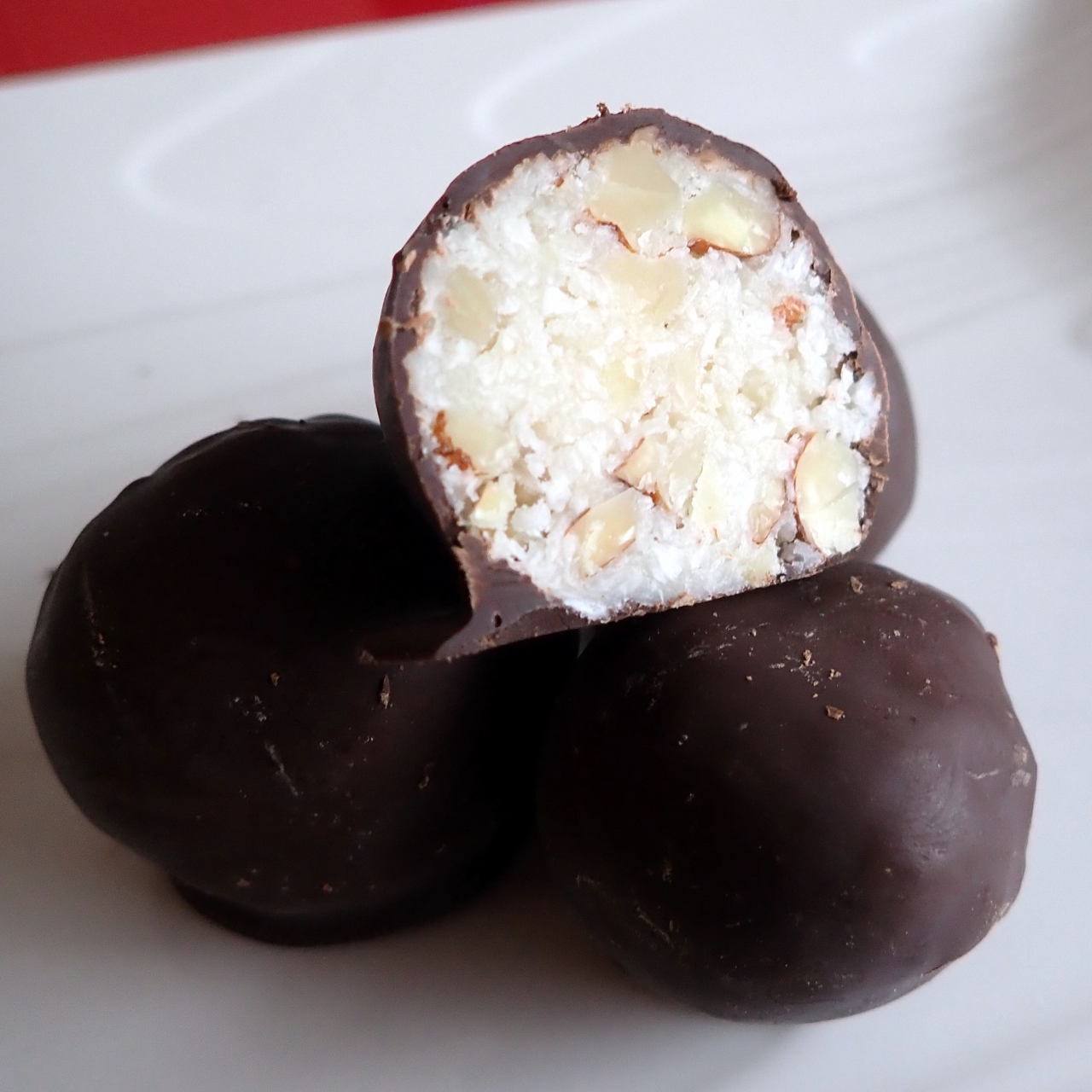 Ingredients
Makes: About 3 dozen
2
cups
Flaked coconut
2
cups
Powdered sugar
1
cup
Chopped almonds

1

/

2

cup, melted
Coconut oil
1
can
Sweetened condensed milk
1
pound
Dark chocolate
Preparation
Combine all dry ingredients in a large bowl.
Mix in the coconut oil and then the condensed milk with your hands to get a thick mixture. You may not need all the condensed milk. You want the dough to be thick, not sloppy.
Roll the dough into 1" balls.
Place the balls or squares on wax paper and freeze for about an hour.
Melt the chocolate in the top of a double boiler.
Dip the cooled balls in the chocolate to coat, then set on wax paper to cool.
I generally store the finished candy in the refrigerator until shortly before eating. You can also freeze them.