Chocolate Mousse
This has been one of my go-to desserts for many years. It can be made the night before needed, and unless you get fancy with the crust when making a larger portion, it doesn't take much time to prepare. The recipe as shown is good for intimate dinners. If you need to make enough for a larger group, double the recipe and make a base of ground graham crackers or biscotti. The mousse can be very rich, so you may get 12 to 16 or more slices from a 10-inch pie.
I often like to use cream instead of regular milk to make this just a little bit richer. You can also use brandy, Grand Marnier or some other spirit in place of Kahlua.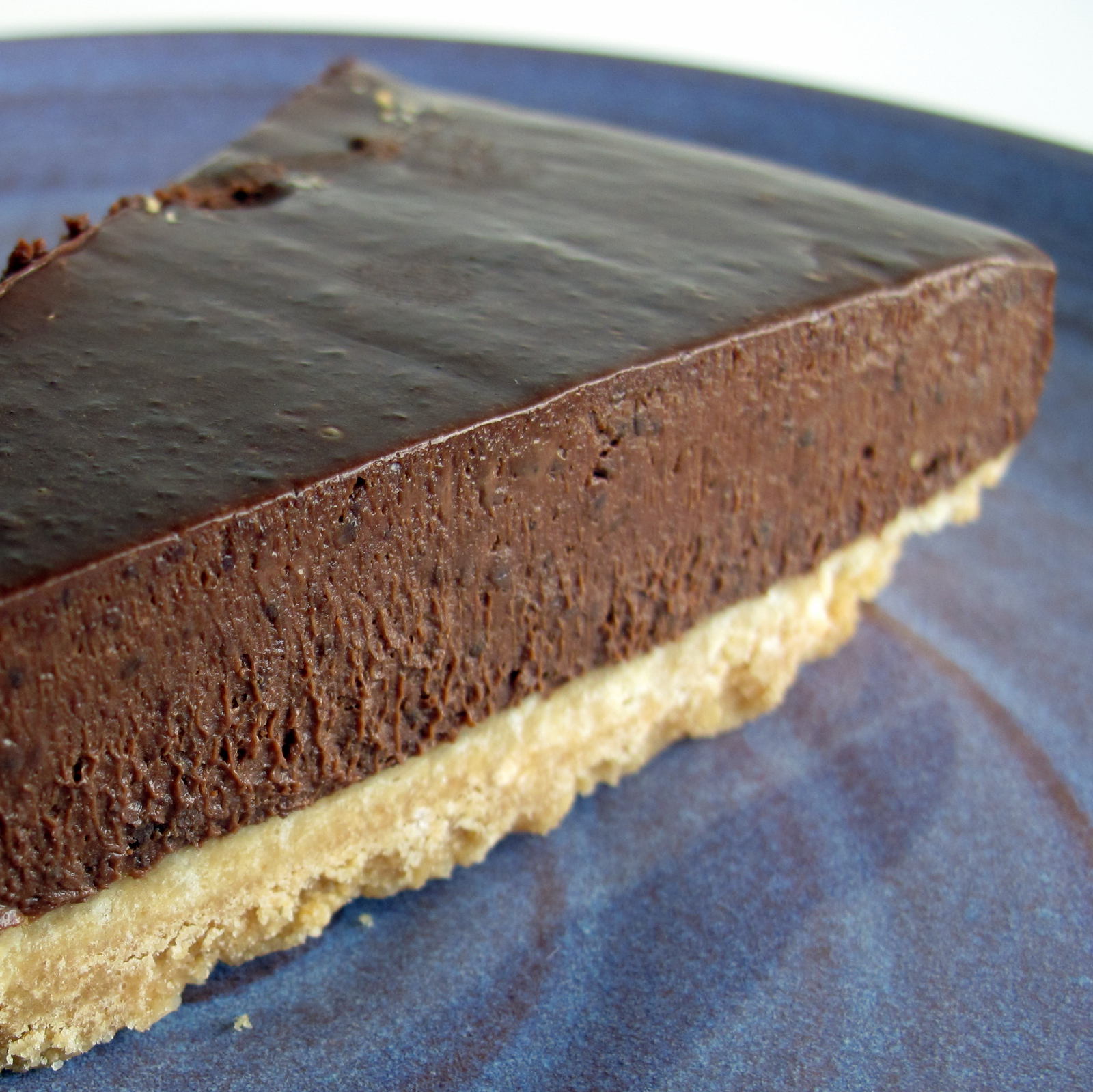 Ingredients
1
1 cup, semi-sweet
Chocolate, semi-sweet morsel
2
undefined
Eggs, Grade A, Large, egg whole

3

/

4

1 cup
Milk, whole

1

/

2

1 fl oz (no ice)
Cordial or liqueur, coffee flavored
1
1 teaspoon, dry
Coffee, instant, not reconstituted
Preparation
Put the eggs and chocolate in a blender and blend on high for about 20 seconds.
Heat milk until almost boiling.
Turn the blender back on and pour the hot milk slowly in a thin stream into the chocolate and eggs.
With the blender still on, add the liquer, instant coffee and two tablespoons of hot water.
Continue blending for about two minutes.
Pour into individual ramekins or cocktail glasses, or if you've made a double batch, a prepared spring mold.
Refrigerate until firm, which is usually at least a couple of hours.
Nutrition Facts

Servings Per Recipe 4

Amount Per Serving
Calories 280
Calories from Fat 149
Total Fat 17g
26%
Saturated 9g
46%
Trans Fat 0g
Cholesterol 108mg
36%
Total Carbohydrate 31g
10%
Dietary Fiber 2g
10%
Total Sugars 40g
Protein 6g