Pandang Chicken
Although, like Beef Rendang, this thick curry dish originated in Western Java, it's now one of those dishes you'll find in just about any Indonesian restaurant. This style is very similar to thick Thai curries, but the tomato base as well as turmeric mark out more western and South Asian influences than you see in Thai cuisine.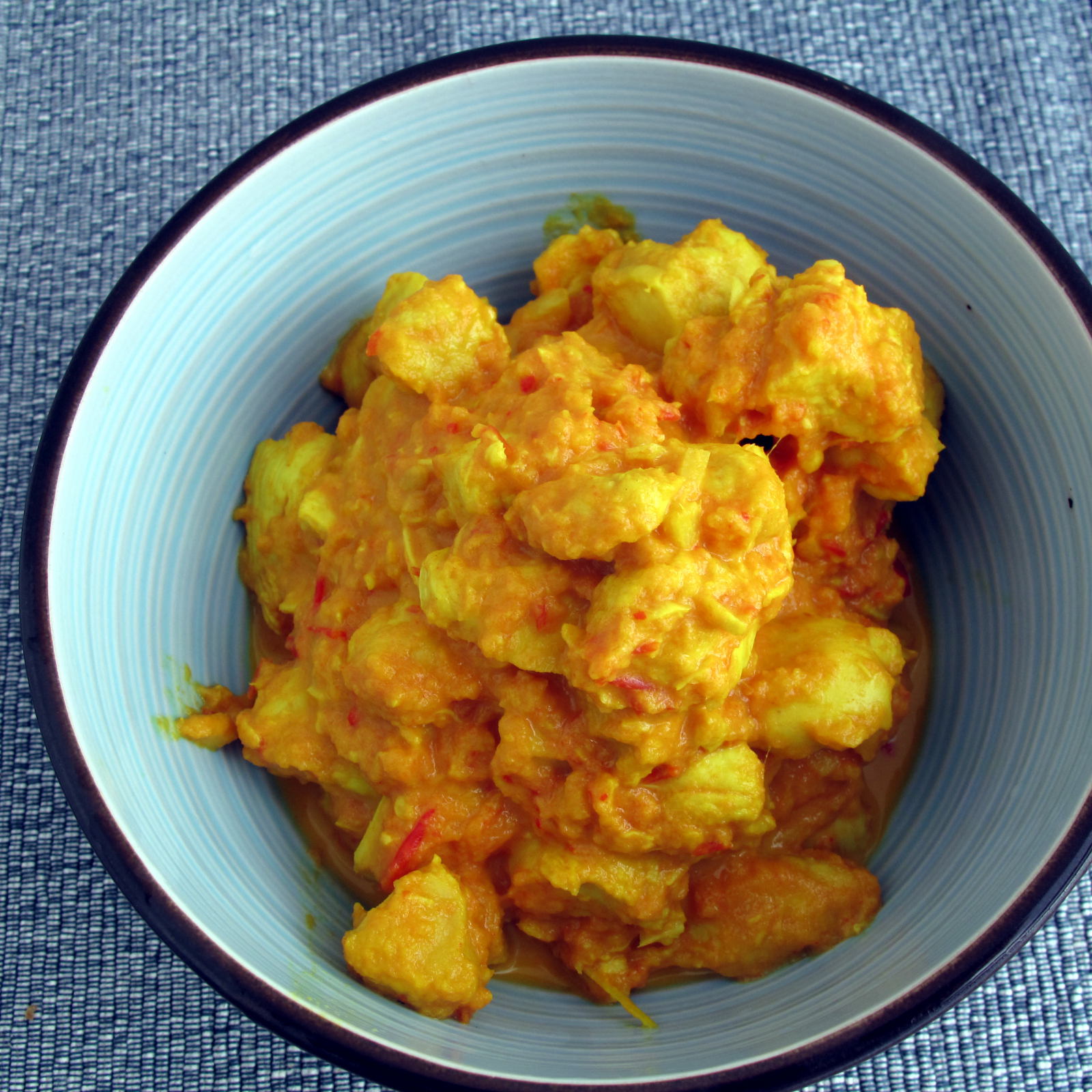 Ingredients
Servings: 8
2
lbs cut in 1-inch cubes
Chicken breast meat

1

/

2

cup
Lime juice
1
cup
Tomatoes
1
cup
Water
3
pepper seeded and sliced in strips
Red hot chilis (Thai)
2
tsp grated
Ginger
2
cloves crushed
Garlic
1
tsp
Turmeric, ground
1
stalk
Lemon grass
1
cup
Coconut cream
Preparation
Combine the chicken and lime juice. Set aside and allow to marinate for about 1 hour.
Chop the tomatoes, combine with the water and blend in a food processor until smooth. Strain into a pan.
Add the spices and chicken, including the lime juice, to the pot and bring to a boil. Reduce heat and simmer, covered, for 30 minutes.
Stir in the coconut cream and simmer, uncovered, for another 10 minutes.
Remove the lemongrass stalk before serving. Serve with rice.
Nutrition Facts

Servings Per Recipe 8

Amount Per Serving
Calories 533
Calories from Fat 178
Total Fat 20g
30%
Saturated 11g
56%
Cholesterol 248mg
83%
Total Carbohydrate 8g
3%
Dietary Fiber 1g
5%
Sugars 1g
Protein 78g